KAMPALA: Members of Uganda's 11th Parliament have been oriented on Uganda's population dynamics and harnessing the demographic dividend. The orientation meetings took place on September 13 and 17 in Kampala. 
The key objectives of the orientation meetings were to enable Parliamentarians appreciate Uganda's population dynamics and how they can push for the agenda to invest in the majority young population for socio-economic transformation. A demographic dividend refers to growth in an economy that is as a result of the age structure. This change in age structure is typically brought by a decline in fertility and mortality rates.
Discussing the demographic dividend policy environment, Population Consultant Dr. John Sebuliba Ssekamatte emphasized the importance of a quality population as an enabler for achieving development goals. 
"For Uganda to achieve the demographic dividend, its labour force needs to be well educated, and have quality skills that will make it more productive and position the country to become competitive in the global market," he said, adding that human resource is a countries most important resource which must be invested in, especially the majority young population.
Dr. Ssekamatte recommended ensuring agreed national development priorities are funded appropriately and advocating for mainstreaming of the demographic dividend into all local government planning, budgeting and implementation.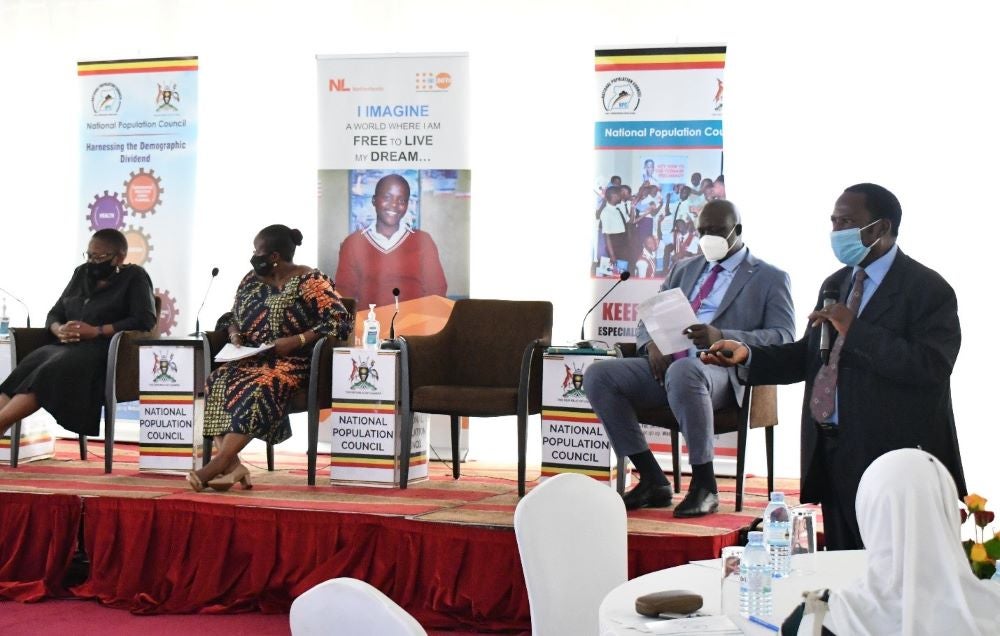 While presenting on the demographic dividend and the Sustainable Development Goals (SDGs), Director Family Health National Population Council Dr. Betty Kyadondo emphasized the importance of the role of Parliamentarians in advancing the SDGs and the ICPD agenda to achieve development goals:
"Parliamentarians should play their rightful role in giving political impetus towards localizing, implementing and monitoring progress to achieve the SDG's and ICPD commitments. This can be made possible by building an understanding of the SDGs in Parliament, mainstreaming ICPD and SDG's within Parliamentary mechanism, and strengthening MPs capacity to promote and raise awareness of the SDGs and the International Conference on Population and Development (ICPD) agenda," she said. 
She reminded the Parliamentarians of the renewed commitments Government of Uganda made at the Nairobi Summit in 2019 to accelerate implementation of the ICPD agenda. This included areas of health financing, eliminating harmful practices, harnessing the demographic dividend, ensuring universal access to sexual and reproductive rights including family planning and humanitarian response. 
Presenting on gender and reproductive health, Ms Angella Nakafeero, Commissioner for Gender and Women Affairs Ministry of Gender, Labour and Social Development said gender based violence is a human rights issue, public health problem and a cost to national development. 
"Amid COVID-19, teenage pregnancy increased by 22 percent, high school drop rates, increased child marriage and violence and disrupted access to sexual and reproductive health services," Ms. Nakafeero said.
She said Uganda's high population growth is straining the capacity to develop and achieve growth because many girls start to deliver before the age of 18. 
"To reduce fertility, we have to stop defilement. Maternal mortality has remained high partly due to young girls giving birth when they are not ready," Ms. Nakafeero said.
The Commissioner recommended addressing gender gaps as key to achieving national development goals, creating enabling legal and policy frameworks, promoting positive social norms change to support gender equality and women empowerment and strengthen women's movements and civil society engagements as well as promoting positive masculinities.
Director Health Services, Clinical Care at Ministry of Health Dr. Charles Olaro reiterated the importance of critically addressing the issue of teenage pregnancy to achieve the demographic dividend in Uganda.
"Maternal mortality is still a big challenge especially among the teenage mothers who contribute approximately 18 percent of all maternal deaths…36 percent of maternal deaths occurred among young mothers under 24 years who should have been in school," said Dr. Olaro said in a presentation made for him by Dr. Richard Mugahi, Assistamt Commissioner for Health Services, Ministry of Health. 
He added that while national average of teenage pregnancy is 25 percent, in some regions, it stands up to 30 percent, and worsened by the COVID-19 pandemic.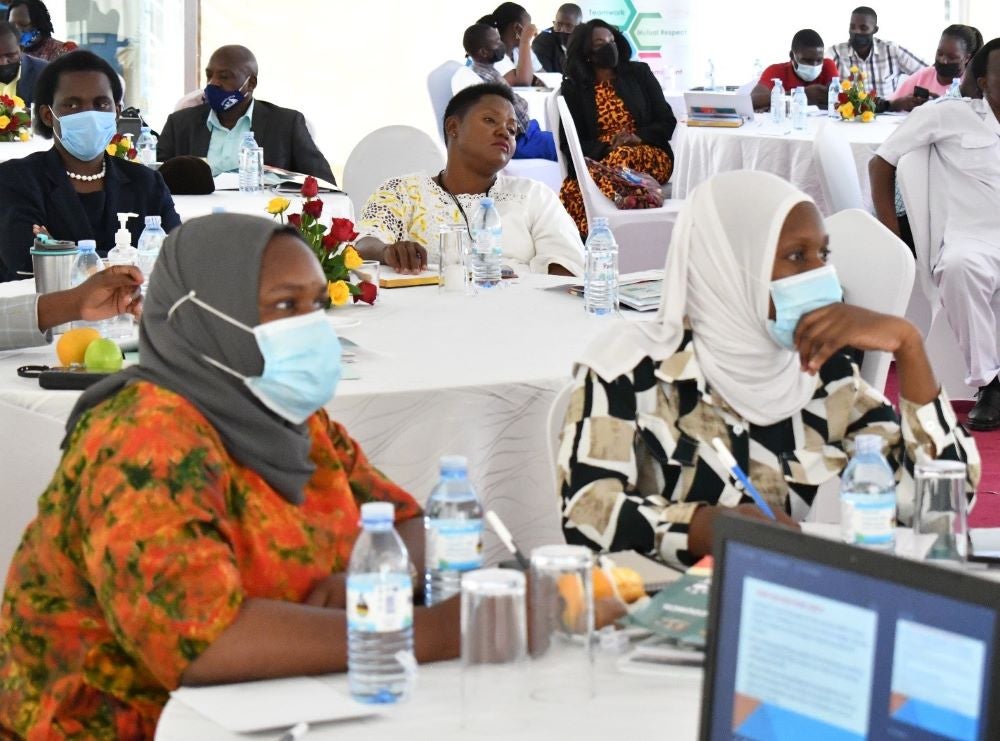 UNFPA Representative Ms. Susanne Mandong appealed to Parliamentarians to strengthen advocacy for ensuring universal access to sexual and reproductive health and rights and gender equality and empowerment of women and girls becomes a reality in all Constituencies and ensure no one is left behind. 
 "Amid COVID-19 and beyond, it remains a fundamental human right for every young person be guaranteed access to quality education and appropriate skills at every level, including access to sexuality education and youth-friendly services that ensure their health and empowerment, as a necessary precondition for the realization of the demographic dividend, upon which the inclusive economic growth and sustainability," Ms. Mandong said in a statement read on her behalf by Ms. Batula Abdi, Senior Policy advisor, UNFPA. 
In his closing remarks, Minister of State Finance, Planning and Economic Development Hon. Amos Lugoloobi said while Uganda aspires to become an upper middle income Country by 2040, this can only be achieved by changing from a predominantly peasant to a competitive science and technology-driven economy.  
"We can only achieve a middle income status by investing in programmes that support skilling, health, innovation and job creation for these young people," the Minister said in a speech read on his behalf by Dr. Jotham Musinguzi, Director General, National Population Council. 
 "In the communities, help us preach the gospel against child marriage and teenage pregnancy. Encourage our people to engage in income generating activities and advise couples to have manageable families.  Convince parents to keep both boys and girls in school until tertiary level and promote vocational and technical education," the Minister said. 
-Story by Evelyn Matsamura Kiapi