You are here
Country Representative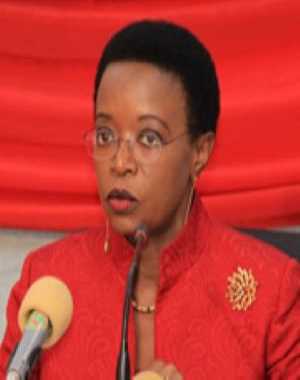 Suzanne Mandong
Ms. Suzanne Mandong joins the Uganda CO as Officer in Charge ahead of the appointment of the substantive Representative. 
Ms. Ngo-Mandong brings to the role over 35 years of diplomatic, development and humanitarian experience, with increasing managerial and leadership responsibilities at the country, regional and global levels; solid expertise in advocacy and partnership management, women/youth participation and resilience strengthening in fragile socio-political context. Her last post was the United Nations Population Fund (UNFPA) Representative in Burundi (until December 2017), with overall responsibilities for UNFPA representation, policy, programme, finance, staff and office administration. She has since served as a consultant with the UNFPA Regional Office for East and Southern Africa (2019), and Interim UNFPA Representative in Eritrea (2020).
Before the appointment in Burundi, she worked at UNFPA headquarters in New York where she spent 22 years of her career on international development assistance programmes on Sexual and Reproductive Health and Rights, Population and Development and Gender. During this period, she held various positions such as Programme Specialist in Africa Division, Special Assistant to the Directors of Africa Division and Africa Regional Office, and Regional Desk Specialist/Adviser in Programme Division of UNFPA at the global level.
Prior to joining UNFPA in 1992, Ms. Ngo-Mandong has held various positions in the Cameroon's Foreign Service in Moscow, Yaounde and New York, contributing to the country's diplomatic efforts at the bilateral and multilateral levels.
Ms. Ngo-Mandong holds a Diploma in International Relations and a Master's Degree in Social Sciences from the Long Island University of New York, USA. She speaks French and English, and is proficient in Russian.