ADJUMANI DISTRICT: Nineteen year-old Martin Kidaga is a senior three student, currently at home following closure of schools in March on the onset of the COVID-19 pandemic in Uganda. Martin lives across the road from Pakelle Town Council offices where, supported by the Government of Denmark, a three-day adolescent health outreach service delivery was running.
Given the proximity of the outreach post from his home, Martin was able to arrive at the venue on time to access sexual reproductive health information and a range of adolescent friendly services that the health workers had set up under the tree observing COVID-19 guidelines.
 "I heard the announcement on the radio, that an outreach camp for young people is coming to my area, so I prepared myself not to miss out," he said.
The impact of COVID19 lockdown
The closing down of all schools due to the COVID-19 crisis coupled with an ongoing restrictions on movement has exacerbated the limited access to sexual reproductive health information and services for young people. In fact, it has invoked fear among district officials, leaders, parents and other stakeholders that some girls may not return back to school due to unintended pregnancies after the long stay at home.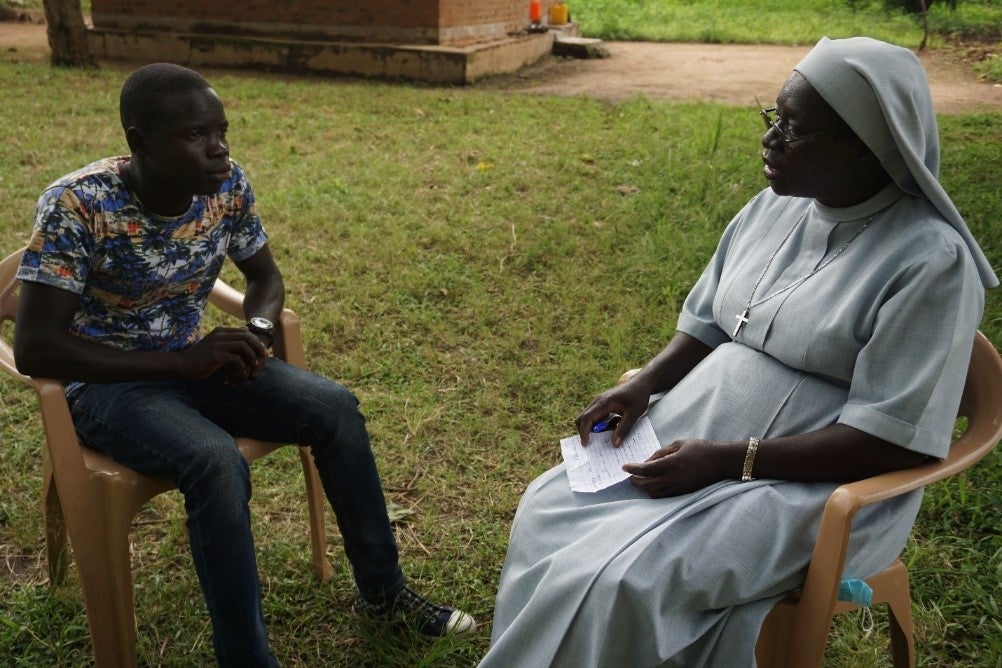 At one of the weekly COVID-19 district task force meeting, the District Education Officer – Mr. Akuku Kaya Phillip informed participants that about 30 school girls had already been reported pregnant and some married off, as per the reports received at the education office since the lockdown.
It is against this background that the health workers put more time to engaging in information dissemination and answering questions from young people during the week long outreaches that attracted over 1,122 (772 females; 452 males) adolescents and youth.
Provision of adolescent friendly services
At the integrated sexual reproductive health outreaches, the health workers provide information regarding teenage pregnancy, family planning, HIV testing, abstaining and using condoms. In addition, services were offered to young people including HIV testing, antenatal, contraception, HIV counseling and testing and distribution of condoms, including HPV immunizations.
 "I was put in a group where the health worker discussed about avoiding teenage pregnancy and risky sexual behaviors," said Martin. 
According to Martin, the health education at the outreach is very informative because it helps young people make informed choices on what services they can access, for instance testing for HIV and knowing how to use condoms if one cannot abstain.
"As an adolescent, many things come into the mind including the urge to have sex, which is why I decided to test for HIV and know my status today," he said.
Adjumani's population, just like other districts in Uganda is largely comprised of adolescents and young people, including refugees. UNFPA continues to work with the District Local Governments to take services closer to adolescents and youth through routine bi-monthly integrated sexual reproductive health outreaches.
-Story by Patricia Nangiro