MASAKA CITY: Thirty-three-year-old Night Kabagambe from Kyenjojo district is an obstetric fistula survivor. She said she spent six years with the condition following the birth of twins who passed away at birth.
Obstetric fistula is a hole between the birth canal and bladder and/or rectum, caused by prolonged, obstructed labour without access to timely, high quality medical treatment.
"I lived with the condition but my life was very miserable. I did not know what was happening to me," said the business woman who sells second-hand clothes in the market for a living.
Giving her testimony during the national celebrations to end obstetric fistula in Masaka City on May 27, Night remembers how isolated she had become. Because she leaked urine, Night could not interact with neighbours and when at church she had to sit distantly alone so as to not be stigmatized.
"One day I heard a radio announcement about free fistula repair camps at Kagadi Hospital. They described the condition and then I knew that was the same problem I had," she said.
With support of her husband, Night went for the free repair camp and was treated successfully.
"Today I am not leaking and I can do my daily chores and work comfortably. I am grateful to my husband for the support. We went through this together," she says.
Since then, Night says she has benefited from an integration programme that has provided her with business skills for economic empowerment.
"I have learnt how to save money and I feel empowered. We have also been trained as a counselor to support other survivors seek treatment and care and how to identify the signs and how to prevent it."
Free repair camps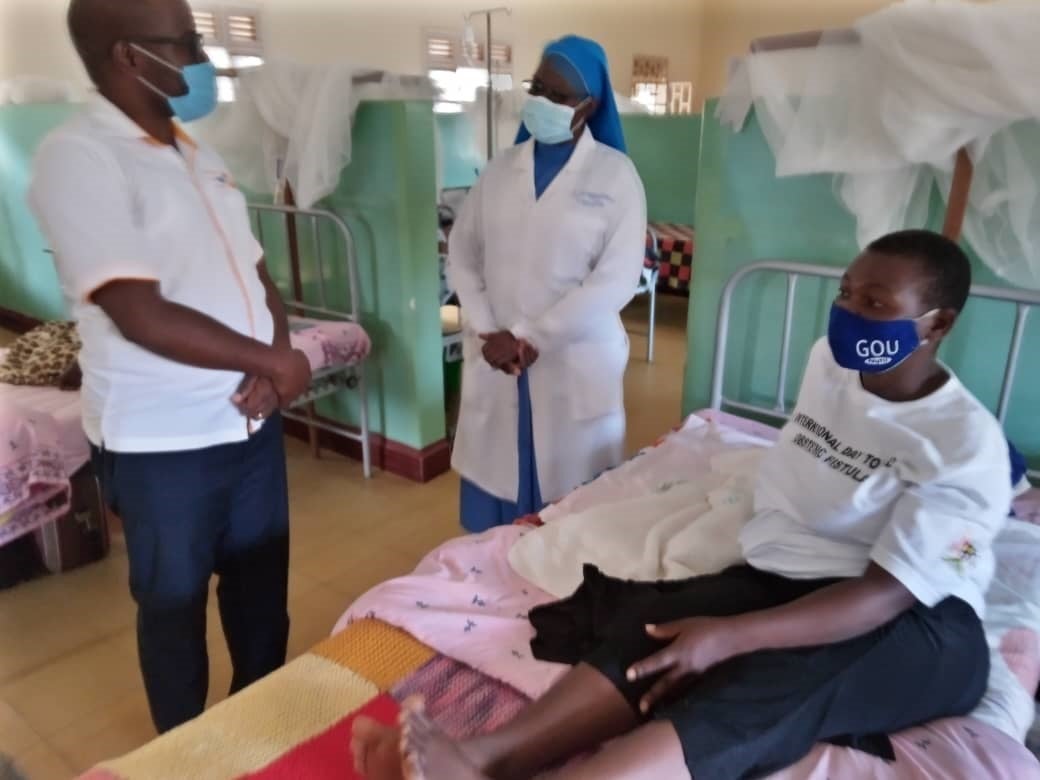 Night's story is one of many women who have benefited from free fistula repair camps supported by UNFPA and other sexual and reproductive health partners in Uganda. Since the campaign to end obstetric fistula began in 2003, with support from UNFPA, over 15,000 cases have been repaired in Uganda.
The theme for this year's day to end obstetric fistula, "Women's Rights are Human Rights, End Fistula Now!" put a rights perspective to the response in an effort to end the devastating condition.
The commemoration events included a five-day fistula surgical camp that was organized at Kitovu Missionary Hospital where 30 women benefited from the service. Among them was 24-year-old Saida, a resident of Nyendo, Masaka who said she got the fistula when she was delivering her first baby at the age of 19.
"I am very happy but also thankful for the treatment I have received. When I get better I want to return to school and become a business woman," she said.
-Written by Evelyn Matsamura Kiapi