BULAMBULI, Eastern Uganda – It was all smiles, a feeling of deep joy and excitement for Sharon Nabifo.
The 26-year-old delivered a beautiful and healthy baby girl safely at Muyembe Health Centre IV in Bulambuli, eastern Uganda on 29 July.
"It is a nice and comfortable place to deliver now unlike before. It is all a changed place. It is no longer the way it used to be," said Nabifo, as she breastfeed her newly born baby.
"There is a big change from the time I gave birth to my first child here two years back. The whole place has been refurbished. They have put more beds and there is privacy," she said. Nabifo delivered her first child, a son on 29 January 2018.
The health facility is one of the five beneficiaries from the project, dubbed 'Improving Maternal and Newborn Health Outcomes in Uganda' funded by MTN Foundation Uganda in partnership with United Nations Population Fund, UNFPA.
The telecom giant allocated a total of 1.33 billion Uganda shillings (approx. USD 362,260) towards improving maternal and neonatal health infrastructure and supplies at the four Health Centre IVs of Muyembe in Bulambuli district, Pakwach in Pakwaki district, Kalangala in Kalangala district, Karugutu in Ntoroko district, and the maternity and Neonatal Intensive Care Unit (NICU) at Kawempe National Referral Hospital in Kampala.
The funds were also used to refurbish and equip theatres and maternal wards, with lifesaving equipment, greatly enhancing and improving their functionality.
"We have seen a great improvement in terms of cleanliness and quality of services. We have seen an increase in our deliveries and comfort of our patients," said Dr. Muhamed Mulongo, acting Bulambuli District Health Officer.
"The complications rates have reduced and our diagnosis sepsis in the ward has gone down. I don't know when we last registered a sepsis case," he said.
The senior medical officer who doubles as the in charge of the Muyembe Health Centre said the walls were 'cracked and aging, the doors and windows were broken, before the refurbishment and equipping.
"It was partially open and not fully closed," recalls Mulongo.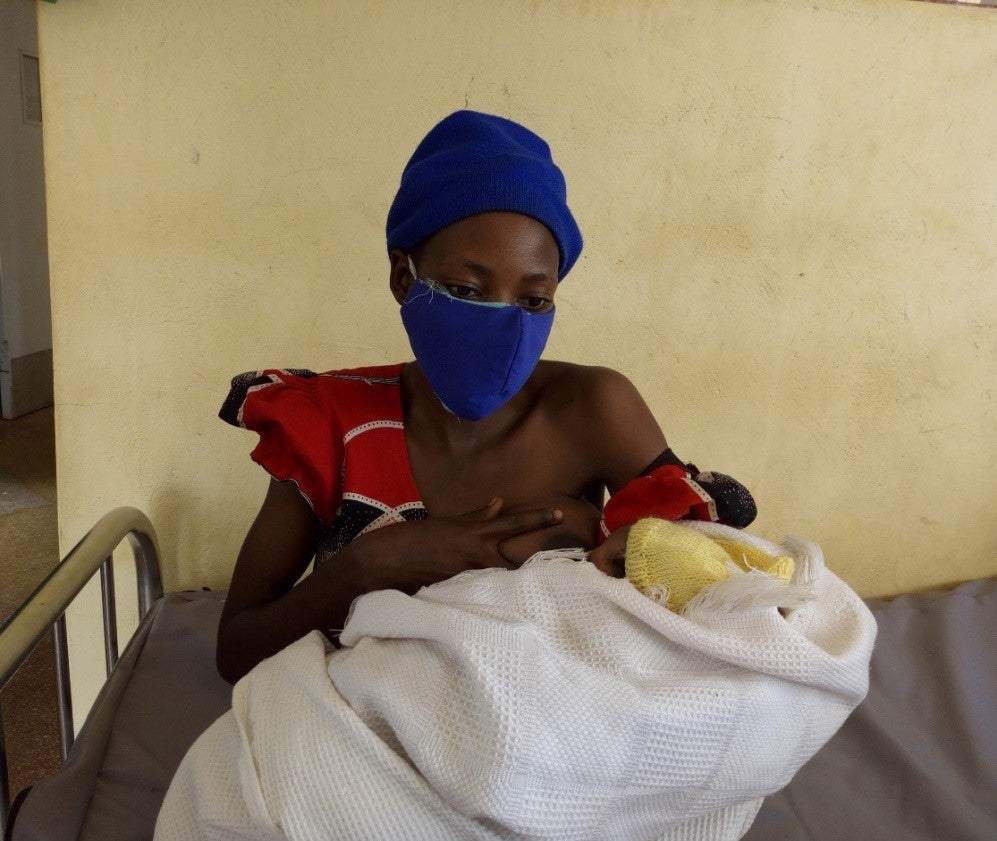 "We were really having constraints with the equipment back then. Our theater would operate and we would reach a point where we had to stop and refer patients because the equipment was used up."
Under the one and a half year project, from October 2019 to April 2021, it's a different picture for Muyembe today. The facility's operation theatre, maternity ward and Neonatal Intensive Care Unit (NICU) have been refurbished and equipped with essential lifesaving equipment.
"UNFPA provided us with very essential equipment, including an operating lamp, sterilization and operating equipment and a blood bank fridge. There are no more referrals due to lack of equipment," said Mulongo.
With the quality and improved services, the number of expectant mothers flocking to deliver at the facility has drastically gone up. The mother's no longer have to travel or be referred to neigbouring Kapchorwa or Mbale for deliveries.
"As of now, our theater runs 24 hours. This has created a very big impact. We previously used to operate about 15 to 20 women a month, now we are reaching between 50 and 70," he said.
"Our mothers are comfortable when they come here to deliver. We have the necessary safe delivery equipment and sets in place," said Rebecca Namutosi, nursing officer – midwifery and in charge of the maternity unit.
"After doing infrastructure and equipment, now we have a challenge and a lot of work in terms of staffing levels, capacity building, skilling and knowledge of our health workers," said Mulongo. "We still need a lot of support." 
By Samuel Okiror